Vi pratar ofta om vikten av att delta i samtalet, om att inte bara lyssna utan även vara aktiv i samtalet på lokalnivå, via nätet och till och med på internationell nivå. The Learning Teacher Network är en arena för det senare där Karlstad varit aktiva under många år. Inte så konstigt då ordförande, och initiativtagaren är Magnus Persson vid Barn och ungdomsförvaltningen. Vid den årliga konferensen låg fokus på ESD, Education for Sustainable Development, eller lärande för hållbar utveckling.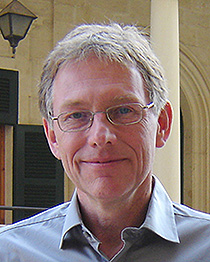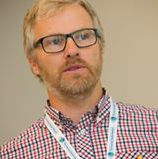 Här får vi höra Magnus berätta om möten mellan "vanliga" lärare, lärarutbildare och professorer där samtalet handlar om vad som sker i klassrummet men även om vad som händer och beslutas om på global nivå inom ESD.
Mot slutet av detta avsnittet får vi även höra Daniel Olssons recension av konferensen i Tallin. Hur fokus allt mer är på väg mot implementering och genomförande, om samtalet för att Empower the teacher of tomorrow.
I kommande avsnitt får vi möta pedagoger från Karlstad som deltog som föreläsare i Tallin.
Magnus Persson har tyvärr hastigt gått bort sedan inspelningen av det här avsnittet. Saknad av oss kollegor, familj och vänner över världen.
Några begrepp och förkortningar som nämns i avsnittet
ESD
Education for Sustainable Development, där vi i Sverige talar om Lärande för Hållbar Utveckling.
FN:s nya globala miljö- och utvecklingsagenda, innehåller 17 övergripande som är universella, sammanlänkade och ömsesidigt beroende och kopplar samman länder och aktörer världen över, från lokal till global nivå.
Quality Education
Nummer 4 av de 17 ovan nämnda är inriktad på kvalitativ utbildning.
Programledare är Ola Henningsson. Vill du inte lyssna på podden via webbplatsen här kan du också prenumerera via Itunes.